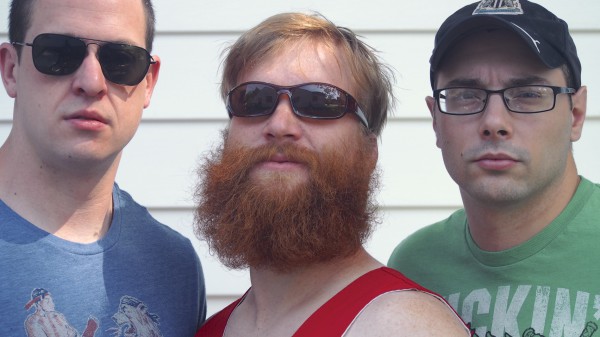 A band with well-formed original songs and a great show.
In June 2007, guitarist Renner Stevens was introduced to Bassist Joshua Strauss. At that time they both wanted to forge new musical projects. An impromptu jam was arranged...a jam that continues to this day.

Stevens and Strauss collaborated on several musical endeavors over the next few years with an array of talented musicians. They gained valuable experience, honed skills, and began developing unique sonic signatures. However, they both felt something was missing. The two gradually stopped working together, and each embarked on separate, new projects. The hiatus would prove to be short-lived.

Everything changed in December 2012. Stevens' musical fortunes finally turned for the better when he made the acquaintance of the percussionist named p.a.Trick. The two became fast friends. It was evident in the first notes they played together that a golden opportunity lay before them. All they needed was a rocking, grooving, funky lead bass player, and Stevens knew just the man for the job.

A short time later, Strauss, Stevens, and Trick convened and it was offical: a new band named Damn Decent Fellows formed.
Damn Decent Fellows band hails from northeast Pennsylvania which is "parts unknown" to some, and "in the middle of nowhere" to a few, and "in the center of everywhere" for many.
The Band members are champions of the working class from which they were born. They are united by love and respect for many styles of music, including rock, funk, jazz, metal, jam, reggae, classical, and much more. They are wholeheartedly dedicated to creating the type of music they love. They are daring and full of energy, passion, power, integrity, intellect, and humor.
about the music video
White Collar Crime
Stevens, Strauss, and Trick perform an original song called "White Collar Crime" that was written and composed by Renner Stevens in 2015.
According to Stevens, the song is written from the general view of the mindful working class who are acutely aware of being mired in mass exploitation that serves only the selfish interests of the privileged few.
The imagery conveys the cold indifference of greed and profit. It represents ruthless wealth, power, and corruption gained at the cost of abundant industrial ruination, poverty, and the pale illusion of freedom for all. It is an expression of the conscientious who otherwise feel helpless in the system.
The video shows a typical day of "Mr. Greed" who is a corporate leader working in a large, downtown business district.  In the morning he travels to work through the outskirts of town. While in his downtown environment, he becomes aware of people monitoring him as he makes his way to work.
The video has a vintage psychedelic and MTV feel.  It was recorded in a guerrilla-style without city permits as the band did not want to give "Mr. Greed" any more money to produce the footage. HA!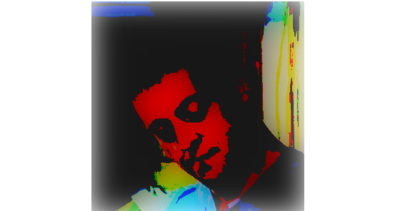 Renner Stevens, Guitarist

Renner Stevens fell in love with music at a very early age. His father was musically inclined, and owned a fantastic collection of classic and contemporary vinyl rock albums. His father was also an outstanding guitarist, who primarily played for leisure when he was able to find time. Daily, Renner enjoyed listening to the albums and his father play.

From this home-spun exposure, Renner felt an amazing connection to the music. The emotive power of sound was innate and affected him deeply and soared his imagination. He became interested in playing the alto saxaphone at a young age, and then the guitar. The instrument transition was easy as there were always a few guitars lying around the house.

Using the musical knowledge gained from playing sax and some pointers from his dad, he quickly became obsessed with the six-string. He regularly spent up to seven hours on his own unlocking the mysteries of the instrument. He says, "It was as if experiencing pure euphoria from the sounds it produced."

As he grew older, Renner's musical tastes—and love of guitar—began to expand. What had been a steady diet of rock and metal gradually included an affinity with other genres, such as classical, reggae, jazz, progressive rock, funk, and world music. Fortunately, after many false starts and much perseverance, Renner has found the music outlet of his dreams as a member of Damn Decent Fellows. His mission is, above all, to remain true to his musical ideals—to write and perform with power, emotion, and creative integrity.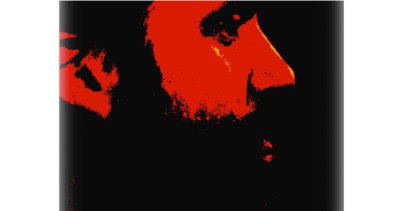 The person who had the most influence in guiding Joshua Strauss toward his destiny as a performer was undoubtedly his grandmother.  She taught dance and ballet, and would call upon young Josh to take the male role in her recitals. He found that he quite enjoyed being on stage during his first show, at the age of five. He continued to take part in these productions well into his teens.

Josh's father owned a great variety of vinyl albums, which Josh loved to listen to. His father also had a crew of musically talented friends. Watching them jam and play in local bands, Josh was provided with the initial spark of inspiration and desire to learn to make music himself. In fact, one of these friends would later sell Josh a bass which is still used heavily in Damn Decent Fellows today.

At the time, however, what Josh really wanted was a guitar. He was thirteen years old when he became a paperboy in order to raise the funds to buy one. He would arise esrly each morning to make deliveries on foot before school. The very first purchase he made was a cheap acoustic. Josh continued to invest his hard earned money in his musical passion, using it to pay for six months of classical guitar lessons. 

It wasn't long before Josh made observations leading him to take up the bass instead. He knew an abundance of aspiring guitarists, but only one other bass player. Why compete? From his perspective, it was easier to find a good guitarist and be an outstanding bassist. He already possessed exceptional timing and rhythm from his background in dance, and so he decided that playing bass could take him farther, faster. 

Throughout his teens and early twenties Josh played in a string of bands. While he continued to increase his skill and develop his sound, all of these groups eventually disbanded due to circumstances beyond his control. It was also during these years that he fell in love with live shows and the festival experience—the infectious way that powerful music could bring people together, unify them, and make them dance and feel free. Josh was greatly impacted by his discovery of psychedelic rock and the jam community, and he liked the crowds every bit as much as he liked the bands.
 
When Joshua Strauss makes music it is his therapy, his moment of zen. As a member of Damn Decent Fellows, his music may also be therapeutic for others. Writing and performing are the best ways for him to make his voice heard. Josh is dedicated to producing massive amounts of noise, rumbling rooms, and taking your breath away with the thumping grooves of his almighty bass.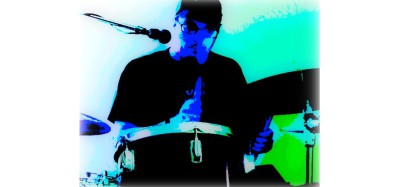 p.a.Trick, Percussionist
p..a. Trick was born into a musical family. His parents were performers in a variety of vocal ensembles and many of his senior relatives were also proficient singers and pianists. As a small child Trick had already begun to show signs of rhythmic inclination—constantly tapping chairs, beating tabletops, and turning a plethora of household objects into instruments of cadence. Indeed, his grandmother had early predictions regarding his future as a percussionist.

At age five, Trick first expressed interest in playing the drums, but piano lessons became his first, formal musical instruction. At eight he joined the school band and played xylophone, tympany, and snare drum. It was during this period that he developed a love of marching band and jazz grooves. For his twelfth birthday he finally received the drum set he had been so desperately coveting, and there was no turning back.

Throughout his high school days he played in many garage bands that included elements of punk, ska, and grunge. Subsequently, joining the Navy did nothing to slow his musical drive. He was a member of a rock group consisting of fellow servicemen for three years, until transfers inevitably broke them up.

After the Navy, Trick returned home and joined a vocal ensemble that was founded by his father. Through connections in this group, he met several local musicians who were interested in starting a cover band. Eager to continue performing behind the kit, he became the drummer of the group until they called it quits a few years later. All along, however, Trick harbored other ambitions to write and perform original material.

In late 2012 he was introduced to guitarist Renner Stevens and the ideas that would evolve into Damn Decent Fellows began to take root.

p. a. Trick loves drumming because of the resulting adrenaline high and intense emotional release. He is equally affected by powerful vocals. The goal that drives his percussion and voice as a member of Damn Decent Fellows is to recreate these feelings in every performance—both for himself and his audience.
Booking Details for Damn Decent Fellows
Hometown Area: Northeast Pennsylvania
Typical Travel Range: 5 to 6 hours, (Philadelphia, Cleveland, Richmond, Alexandria Bay)
Average Quote for a Saturday Private Event in hometown area: $500.00 Minimum/Price Negotiable
Style/Genre: Rock/Alternative 
Average Number of Private Events Per Month: One
Number of Musicians: Three
Band-owned PA: Yes
Band-owned Lights: Yes
Band-hired Production: Yes
Agencies Actively Booking the Band: Self-Booking and Onsite-Studio. LLC
Electronic Press Kit: www.onsite-studio.com
Contact Information: Use Contact Us feature on www.onsite-studio.com
Audio eDemo: New Recordings In-Process 
Video eDemo: Posted on www.onsite-studio.com
Percent Cover Vs. Original Material the Band Plays: About 33% Original

Cover Song Examples:
Soapmakers & Big News by Clutch
Once Upon a Time in the West by Dire Straights
Seeker & Pinball Wizard by The Who
The Rover by Led Zepplin
Mongoloid by Devo
Same in the End & April 29 by Sublime
I've Got Mine by Black Keys
Cosmic Slop & Testify by Parliament Funkadelic
Sir Psycho Sexy by Red Hot Chili Peppers
Third Damned Blue Collared Tweeker by Primus
War Pigs by Black Sabbath
It Ain't Easy by Long Beach Dub Allstars
White Rabbit by Jefferson Airplane (done as a Blue Man Group rendition)